Teaching Tefillah as a way of life and not as a subject by using our Stop Think Feel approach to develop mindfulness.
Connecting our hearts to the One Above.
With Ani Tefillah, children discover timeless Torah values and build a strong foundation of faith, Jewish identity, and perspective on life.
They internalize that one is never alone — there is always hope and happiness.
It is mind-boggling that all this can happen through Tefillah. Discover, transform and enrich your life through prayer with Ani Tefillah.
Presentations that inspire and nourish the soul
"Ani Tefillah is a magnificent and mindful curriculum for Tefillah. It will certainly help us meet [our] challenges, moving Tefilla from rote to heartfelt, expanding children's self-reflection, and adding melodious notes to the symphony of Tefilla."
Gitta Jaroslawicz-Neufeld
Allegra Franco School of Educational Leadership
"I am so beyond amazed by your program and how you took the time to invest in such a meaningful program. My students will never forget the fundamentals of the importance of tefillah and connecting with Hashem."
Chana Raitman
Morah, Kitah Gimmel
Manhattan Day School
"Tamar Nusbaum is a pleasure to work with. She knows how to incorporate individual schools' needs while staying true to her mission of making the essence of Tefillah understandable and meaningful to children. She saw a need in Jewish Education and created a program that our second graders are excited about."
Hedva Ofek-Shai
Hebrew and Judaic Studies Faculty Supervisor and Curriculum Coordinator
The Ramaz Lower School, NYC
"In my 40 years of teaching, I have never seen a program such as Ani Tefillah. The children (and I as well) were captivated by the gorgeous graphics and illustrations.  "A picture is worth a thousand words." Mrs. Nusbaum has taken the concepts and basic translations of the tefillos and made them easy to understand through her clear crisp pictures and explanations.
The Tefillah Diaries have really made the girls stop and think about WHO they are davening to, WHY they are davening to Him, and most important, HOW MUCH they have to thank Hashem for!!"
Mrs. Priva Schwartz
Bais Yaakov of Baltimore
"We have really enjoyed using this program so far. The collaboration with Tamar Nusbaum has enabled our school to use Ani Tefillah in a way that suits our school's needs. The students love the slides and the journals. They come to tefillah each morning excited to learn about tefillah and connect with Hashem through their tefillot."
Eliana Zelman
Jewish Studies Curriculum Coordinator
Yeshiva Har Torah
"I watched the Let's Explore videos, and I can't get over them! They are so charming, engaging, and POWERFUL! I'm amazed at how you harnessed the power of audio-visual learning to make difficult concepts simple, clear, and exciting. Through these videos, children will come to understand and to love Lashon HaKodesh!"
"
Devorah W.
Morah
Schools across the country are using Ani Tefillah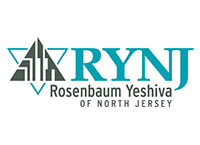 "In prayer, God becomes not a theory but a Presence, not a fact but a mode of relationship. Prayer is where God meets us, in the human heart, in our offering of words, in our acknowledged vulnerability... Prayer gives purpose to life's existence."
Rabbi Jonathan Sacks Z''L
Ani Tefillah is proud to be 1 of 4 non-profits chosen for of the OU's Impact Accelerator program, which recognizes and supports non-profit startups that benefit the Jewish community.